2 tags
New York City House | Red Bull Music Academy →
A great article by Red Bull Music Academy refreshing us on the house music pioneers that emerged from New York, the clubs they played in, and how they influenced and shaped the scene overall.
8 tags
Looking at my dream board, listening to my tracks, and planning out the next steps to close out the album. I'm in the final stretch and I never felt better!
8 tags
2 tags
4 tags
6 tags
Vinny Fiore feat TK Wonder - Prove Me Wrong
Nothing better than waking up in the morning to walk outside with the sun shining in your face and listening to Prove Me Wrong… Sometimesssssss Can't wait to share the love with everyone else for people to enjoy the same sentiment! Another hit vocal coming out on The Amazing Faculty… thank you TK!
7 tags
WELCOME TO MY CLUB - born tonight…
3 tags
7 tags
BOMBA Ibiza: The Danny Whittle Interview - from... →
I must say Danny Whittle came across like a class act and stand up guy. Well done! With that, I wish him well with BOMBA and any endeavor he touches on the island! I would definitely go to experience Yousef's party; Circus.
18 tags
Pacha Ibiza flipping the script with their Talent →
Interesting article and definitely surprised Morillo isn't returning for another season. Hmmm I wonder how that will affect him playing for Eddie Dean and at Pacha in NYC. So I see both sides to the story… on one hand you have Whittle who helped build up the brand, the club, started the Pacha record label, as well as boosted these DJs to all new levels. Making boat loads of money -...
6 tags
BARRY MCGEE AKA TWISTER X ART21 CHANNEL →
A follow up video on how Barry McGee presented in his work at the Berkeley Art Museum in SF.
3 tags
5 tags
6 tags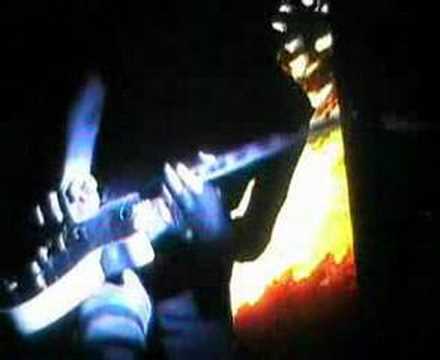 3 tags
3 tags
4 tags
Leave The Heart
Recording vocals with TK Wonder this Saturday for our first collaboration titled "Leave The Heart" which is coming soon on my album "The Amazing Faculty"!
4 tags
2 tags
I NEED SO MUCH MORE - born tonight...
5 tags
Leave The Heart
The first vocal off "The Amazing Faculty" album is titled "Leave The Heart" and features lyrics written and performed by TK Wonder. Vocal session coming up at the end of the month. She really nailed this one so I can't wait!
11 tags
8 tags
4 tags
15 tags
The Creative Process and Approach to Writing and...
A lot of producers post on forums such as Gearslutz about how to overcome writer's block, how long it takes to finish a song, how to arrange, etc. so I thought it would be cool to create a post about the approach I decided to take on this journey to produce my first album titled "The Amazing Faculty". For me I love the creating process - writing new melodies and developing fresh ideas so with...
4 tags
The Amazing Faculty
After last year's trip to Ibiza in August I decided I would start my first artist album and gave myself 1 year to complete it so that it would be ready by this year's trip to Ibiza. I started in September and after a slow December and January I actually already finished my first pass at all 12 tracks slated for the album titled The Amazing Faculty. Time to start really mixing these...
1 tag
8 tags
Instrumachines - an article by Bryan Kim on... →
Playing "live" has been the recent fad this past few years with the rise of laptops and other DJ driven production gear and although many artists really do have and play with a live setup this is IMO somewhat to the next level. I must admit this might be a bit overwhelming to do throughout a song, one after another although you can't help but appreciate the skill and mastery...
4 tags
Classic house and disco vinyl score in Brooklyn
I just scored a whole box of classic house and disco records for 35 bucks! Had to lug it home 15 blocks but well worth it. Selected artists include (in no order): Roland clark, Tony Humphries, Tony Varnado, Junior Vasquez, David Morales, Eric Kupper, Shep Pettibone (one of my all time favorite producers), Masters at Work, Peter Daou, Danny Tenaglia, Kerry Chandler, Frankie Knuckles, DJ Pierre...
7 tags
2 tags
14 tags
Lots of Great Talent in NYC this Friday!
Huge night for NYC this week… Verboten presents Seth Troxler, Davide Squillace, and Matt Tolfrey at SRB (Brooklyn) The Dog and Pony Show presents Eats Everything at Cielo (really want to hear Eats Everything!) Blk|Market Membership presents Onur Özer and Tobi Neumann at a secret location And then you have Pete Tong, Stacey Pullen, Jellybean Benitez, DJ Dan, and others also in town.
6 tags
5 tags